The Jacob Marschak Interdisciplinary Colloquium on Mathematics in the Behavioral Sciences at UCLA
CHARLES E. YOUNG RESEARCH LIBRARY MAIN CONFERENCE ROOM 11360
WEDNESDAY, NOVEMBER 2, 2016 | 3 to 4:30 P.M.
Reservations are requested to Marschak RSVP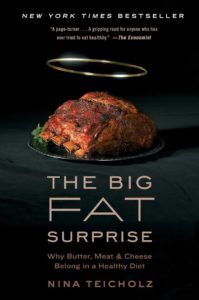 The Science and Politics of How Nutrition Got It Wrong on Fat and Cholesterol
Speaker: Nina Teicholz, Investigative Journalist
Host: Aaron Blaisdell, Department of Psychology, UCLA
For more than fifty years, Americans have been taught that dietary fat, and especially saturated fat, are bad for health. Yet as the public has shifted away from fat and towards carbohydrates in recent decades, according to government advice, their health has only worsened. Why is that?
Teicholz, author of bestseller The Big Fat Surprise, will talk about her research revealing that the policy demonizing fat (and cholesterol) was always based on weak science, and that despite billions of dollars spent trying to substantiate the links between fat and disease, they have never been proven. She will explore the history, politics, and science behind a half-century consensus that a low-fat, high-carbohydrate diet is best for health and will talk about the institutionalization of this policy, how the politics of science effectively drove critics underground, and how a failed hypothesis has maintained its primacy despite mounting evidence to the contrary. Teicholz will also discuss the politics, personalities, and players that created our nation's nutrition policy as well as the factors that keep it in place today.
Teicholz is an investigative journalist and author of the The Big Fat Surprise.