The Jacob Marschak Interdisciplinary Colloquium on Mathematics in the Behavioral Sciences at UCLA
OCTOBER 23, 2019 | 3 to 4:30 P.M.
Charles E. Young Research Library, Main Conference Room 11360
Reservations are requested.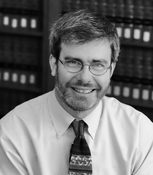 Please check back for full talk details.
Speaker: Richard H. Sander, Professor of Law, UCLA
Faculty host: TBA
Sander received a B.A. in social studies from Harvard University and an M.A. and Ph.D. in economics from Northwestern University, where he also earned his J.D. He joined the faculty of the UCLA School of Law in 1989. Sander has been working on questions of social and economic inequality for nearly all of his career.
Light refreshments will be served. RSVP is requested.