The Jacob Marschak Interdisciplinary Colloquium on Mathematics in the Behavioral Sciences at UCLA
CHARLES E. YOUNG RESEARCH LIBRARY MAIN CONFERENCE ROOM 11360
MAY 3, 2016 | 3 to 4:30 P.M.
Reservations are requested to Marschak RSVP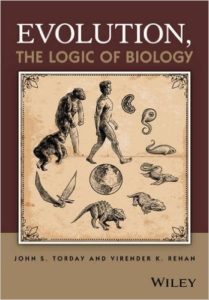 Biologic Unity
Speaker: John Torday, Director, UCLA Guenther Laboratory for Cell-Molecular Biology
Host: Eric Scerri, Chemistry, UCLA
Did you ever wonder whether everything in the cosmos is interconnected – man, nature, planets, and stars? Drawing from his forthcoming book, Evolution, the Logic of Biology, Torday will examine the possibility that, similar to how the cosmos arose from the Big Bang, biology also derived from that event, providing a continuum from physics to the biota.
Torday posits that unambiguous links can be identified through fundamental physiologic principles connecting the physical environment and evolution. He will present the idea that by reducing developmental and phylogenetic processes to their lowest common denominator at the cellular-molecular level and viewing them against the backdrop of environmental change, causal relationships can be determined. He will discuss how this can now allow physiology to be understood logically rather than dogmatically.
Wilson received a PhD in experimental medicine from McGill University.